All tracks composed and produced by Andre Ramone for Amplitarium Music Publishing
---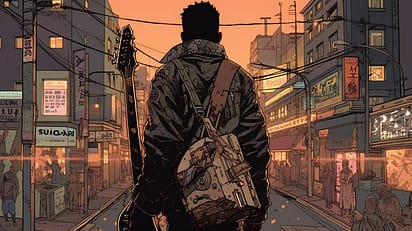 808 bass with sharp claps that build up to big drums under pianos, synths, and a screaming guitar, complete with an energetic solo.
---
Hard-hitting kicks and heavy 808s with jumpy hi-hats under bright synths and a melodic saxophone-lead hook.
---
A dark and moody pad and chopped acoustic guitars, over heavy 808s and studdered kicks in a laid-back tempo.
---
Busy hi-hats and hard drums with rich 808 bass, over busy chimes and mysterious synths.
---
Heavy drums and 808 Bass under sinister pianos building to a crescendo with pitched snare rolls and stuttering hi-hats.